Want crisp, high quality photos in your Instagram Reels but everything keeps coming out blurry when you post? Oh yeah, I totally understand the feeling. This blog post is going to take you through my steps on how to get high resolution and clear photos on your Instagram Reels. I hope this helps along your journey. Let's get started.
1. EXPORT YOUR PHOTOS IN LIGHTROOM AT THEIR HIGHEST QUALITY
Save your high quality images to a folder on your desktop named "Reels" or something that will help you remember! This will save you from the hassle of trying to search from them later. To transfer the photos to your mobile device for the next step, here's what to do:
For Mac/Apple users, Airdrop the photos to your mobile device. This is going to give you the best quality when transferring. *airdrop is available for Apple products
For PC users, upload the photos to a gallery host like Pic-Time and download them in high resolution to your mobile device.
I swear by this app. This has changed my Reels game, for sure. Splice is a video editing app that will make your Instagram life much easier. It's an affordable app with weekly, monthly and yearly subscriptions. The app has everything from audio extracting (which is great for taking Audio off of TikTok that you love), video reversal, music, filters, transitions, text over video and so much more. Here are the top reasons why I love using Splice for creating my Instagram Reels:
Splice is a drag and drop kind of app. Instead of having to delete multiple clips just to get back to one like on Instagram, Splice makes it easy to move around any of your media. This helps when creating slideshows of images or multiple video clips.
You can create a Reel that is already the right dimensions/size for Instagram's standards. When I create Reels using Splice, I use the orientation "Portrait – 9:16″."
Splice won't mess up the quality when you export it to your phone. This is one of the only apps I've used that doesn't eff up the resolution on any of my photos of videos. It gives you the option to download your video in high quality or lower, depending on your preference.
3. EXPORT YOUR VIDEO AND ENJOY!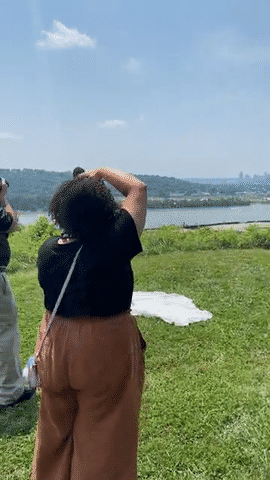 Easy peasy lemon squeezy. You are now ready to put your Reel on Instagram for everyone to see.
*a little trick: if you're worried about the quality of your reel and want to see it beforehand, make a "mystery account" which is actually just a private account. You can view the Reel there before posting on your business page and see if you need to make any adjustments.